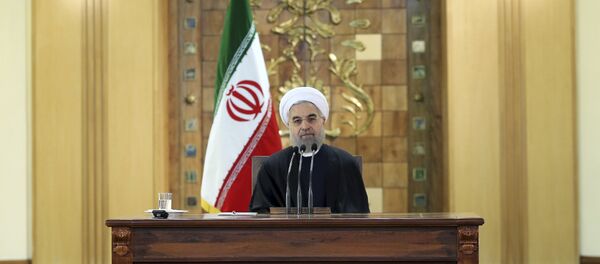 19 January 2016, 07:45 GMT
MOSCOW (Sputnik) — The US move to impose new sanctions against Iran, announced immediately after the official implementation day of the nuclear deal with Tehran and the removal of the related restrictions, is provocative and unexpected, experts told Sputnik.
On Sunday, the US Treasury Department sanctioned 11 entities and individuals, including six Iranians and one Chinese citizen, for their involvement in procurement on behalf of Iran's ballistic missile program. The move came right after UN, EU, and US sanctions were lifted from Iran following the implementation of Tehran's nuclear obligations.
"The fact that the new sanctions were announced literally hours after many sanctions were halted on implementation day, seems to show that the US government is being intentionally provocative and that it doesn't feel the need to be trusted or taken seriously," Mohammad Marandi, a professor with Tehran University, said.
According to Marandi, the US actions contravene the spirit of the nuclear agreement, reached by Iran and six world powers in July. "However, it simply serves as a reminder to Iranians that the US cannot be trusted," the professor stressed.
Marandi added that the success of the nuclear deal is in line with US interests.
"If the US hopes that it will be able to reinstate the sanctions regime using excuses such as Iranian missiles, terrorism, or human rights, they are mistaken. They will show the internationally [community] once and for all that the Iranian nuclear program was simply an excuse from the beginning of this manufactured crisis," he said.
A source in the Saudi-based company Candid General Trading, which is affected by the fresh round of anti-Iran sanctions, told Sputnik that its management was unaware of the reasons for the measure. According to the US Treasury, the company was sanctioned for supporting or attempting to support another firm, Mabrooka Trading, which in turn was sanctioned for cooperating with the Iranian-based Navid Composite Material Company.
"It was unexpected, nothing of the kind happened before," the source said.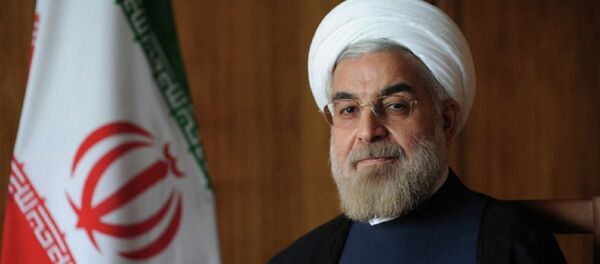 17 January 2016, 17:41 GMT
The US move did not overshadow the removal of nuclear-related sanctions that restored the Islamic Republic's access to the global market. An oil and energy expert from London, Manouchehr Takin, told Sputnik that Iran's return to the oil market had the potential to dramatically depress oil prices further.
"May be in the next two-three months, Iran would not be able to reach the stated volumes [of oil production], but this year it would likely be able to produce at least 500,000 barrels per day. And indeed, it could bring down oil prices," Takin said.
Oil prices plunged from $115 per barrel to $48.5 per barrel between June 2014 and January 2015, and hit record lows in January 2016 amid global oversupply. Removing sanctions targeting Tehran further eroded oil prices.