The Air Force is looking for 350 new aircraft to replace the T-38s, which entered service in the 1960s.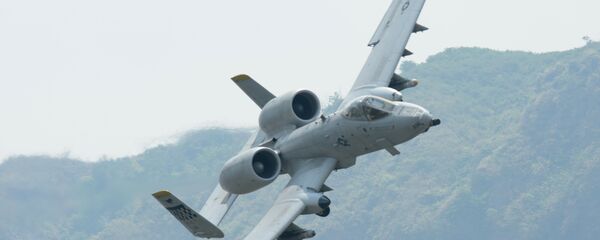 14 January 2016, 19:19 GMT
Northrup is working with its aerospace branch Scaled Composites, a company it acquired in 2007, on an internally funded T-X demonstrator aircraft, Tom Vice, president of the company's aerospace sector, said last week.
"We intend to fly the aircraft at a time which we believe aligns with the competition. So we will fly it when the competition dictates it," Vice said. "Obviously we're trying to hold on to the uniqueness of the design, but we will be flying that airplane probably in the first half of 2016."
In February, Northrop reversed its plan to propose an updated version of the Hawk T2/128 for the T-X program, and instead decided to pursue an entirely new design.
The prototype is being constructed by Scaled Composites. The company is currently working on 15 projects, a mixture of government and commercial models, company President Ben Diachun said.
"We've averaged a first flight every year in our 34-year history," Diachun said. "Each new project we take on, we look at what kind of opportunity is there to go demonstrate a new technology or a new aviation milestone."
The Air Force is on schedule to release a formal request for a September 2016 proposal, a contract award in fall of 2017 and initial operating capability sometime in 2023.
The Air Force believes a new trainer is needed not just because of the age of the fleet, but because it cannot provide up-to-date training for pilots who will be flying the F-35 joint strike fighter in the future.