WASHINGTON (Sputnik), Leandra Bernstein — In the first week of January, the United States sent its first two shipments of light crude oil from Houston, Texas to Marseilles, France and Bavaria, Germany. US lawmakers have suggested increasing energy exports to Europe, to offset some countries' dependence on Russian energy supplies.
"The current conditions in the market probably don't suggest a whole lot of crude exports other than what we [the United States] have been doing all along to Canada," Sieminski said on Tuesday when asked about US oil exports to Europe.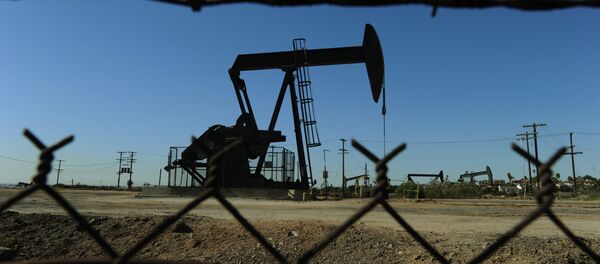 19 January 2016, 18:55 GMT
Sieminski noted that if US-produced oil can become more competitive with other global crudes, "then that would signal the potential to export more crude oil from the United States."
In December 2015, the United States officially lifted its 40-year oil export ban. At the time the ban was lifted, prices of West Texas Intermediate oil (WTI) nearly converged with Brent crude prices. That narrow spread has remained through January.