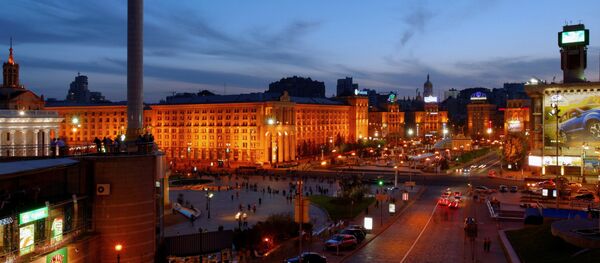 11 January 2016, 07:38 GMT
KIEV (Sputnik) — Changing Ukraine's constitution and holding elections in the country's troubled Donbass region is impossible until ceasefire is upheld and Kiev has regained control over the border with Russia, Ukraine's envoy at the Trilateral Contact Group and former President Leonid Kuchma said Wednesday.
"Without a ceasefire and adherence to the silence regime, without full withdrawal of heavy weapons and the OSCE confirming this withdrawal, without us resuming control over the Ukrainian-Russian border, it is impossible to talk about elections or constitutional changes, not to mention humanitarian and economic issues, mine clearance," Kuchma said.
Kiev has been conducting a military operation in Ukraine's eastern regions since April 2014. In February, Kiev and Donbass militia signed a deal on Ukrainian reconciliation in Minsk, which stipulated a ceasefire and the withdrawal of weapons from the line of contact.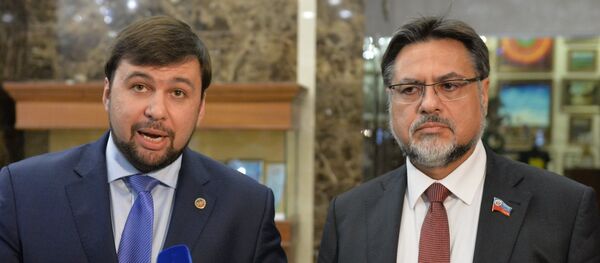 29 September 2015, 17:54 GMT
Under the deal, constitutional reforms aimed at decentralizing power in Ukraine and the initiation of local elections in Donbas must have been concluded before the end of 2015. The country's regions of Donetsk and Lugansk agreed to postpone their local elections until 2016. Before elections in those regions can take place, Ukraine authorities must fulfill all the Minsk agreement obligations.
On Tuesday, German Foreign Minister Frank-Walter Steinmeier said the Minsk agreement on the Ukrainian crisis cannot be realized because there is no law on the country's elections.