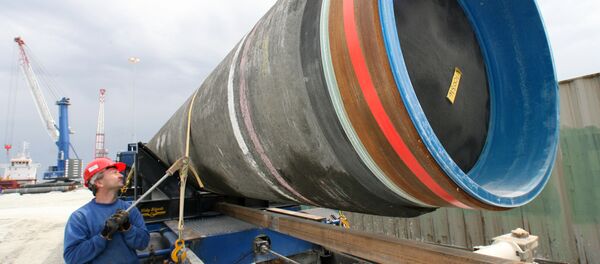 20 January 2016, 12:56 GMT
VIENNA (Sputnik) – Russian energy giant Gazprom is certain that the Nord Stream-2 gas pipeline project will be implemented, since the new pipeline is advantageous and necessary both for the supplier and European consumers, the company's chairman of the board of directors said Wednesday.
"Western Europe will need additional supplies of gas, which can be provided, including through the new pipeline branch of the Nord Stream… It is necessary and equally advantageous to both the supplier and to European consumers…. we are sure that the Nord Stream-2 will be implemented," Viktor Zubkov stated, speaking at the European Gas Conference in the Austrian capital.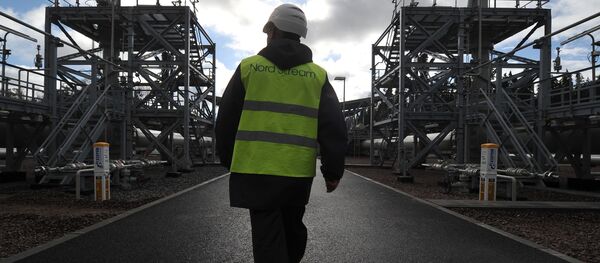 12 January 2016, 18:31 GMT
The Nord Stream-2 project is a joint venture to build a gas pipeline that would run under the Baltic Sea to provide an additional route for Russian gas supplies to Germany, bypassing the three Baltic countries and Poland.
Russia's Gazprom started the project with a consortium of five large European energy companies, including Shell, OMV and EON.
The project plans to use the original Nord Stream pipeline for 86 percent of the route before branching off. It will have the capacity to carry up to 55 billion cubic meters of Russian gas, to be supplied to European customers.