The Minister of Justice of the Jewish State, Ayelet Shaked, has stated that he strongly supports a Kurdish state, seen to be a way to weaken Israeli rivals in the Middle East, local media reported on Tuesday.
​"We should promote steps that would correct the injustice that made Kurds the biggest nation without a state. We must call on nations to set up a [Kurdish] state," Shaked announced, as quoted by BasNews.
The new country would be between Turkey and Iran, she suggested.
.@Ayelet__Shaked: Changes in the region must summon legal creativity to apply laws of war, and war on terror is one issue that is relevant.

— INSS (@INSSIsrael) January 19, 2016
​"We have cultural global ties and they are strategic partners on a mutual front," Shaked explained, referring to the Kurdish standoff with Daesh and other jihadist groups.
Shaked showed sympathy toward the Kurdish people by appealing to them as "a peace seeking nation."
"The Kurds have a perfect democracy and give equal rights to women," she added.
​In the past, Israeli Prime Minister Benyamin Netanyahu advocated the establishment of Kurdistan, but did not specify boundaries.
"We should… support the Kurdish aspiration for independence," Netanyahu stated, calling the Kurds "a nation of fighters [who] have proved political commitment and are worthy of independence."
Netanyahu's statement was made when Daesh seized large parts of Iraq and Syria in a blitzkrieg 2014 campaign. Kurdish units were the only ground force that stopped the violent extremists.
​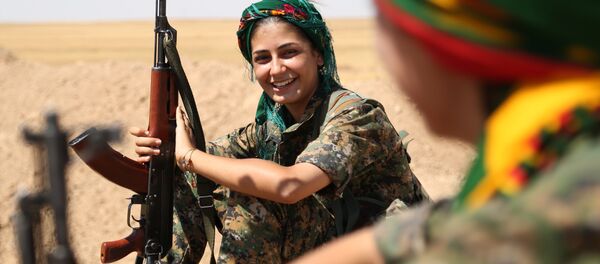 16 December 2015, 22:54 GMT
Kurds in Iraq call loudly for independence. Kurds in the war-torn Syria constitute some 10% of the population and have formed what they call Rojava, a self-governing autonomous area. Turkey's Kurds, who represent 20% of the population, have been immersed in bloody clashes with the current government. Kurds in Iran are seen to easily become a destabilizing factor within that country.
In light of the current state of affairs, Israel is thought to have chosen the right time to call for the creation of Kurdistan. A moderate Sunni Kurdish state in the heart of the Middle East could be seen to become the sole Muslim ally of the Jewish state of Israel.
​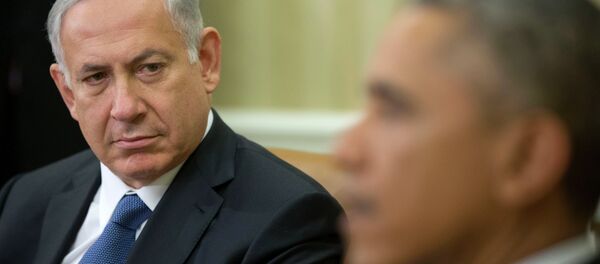 24 August 2015, 20:15 GMT
The Kurdish autonomous region in Iraq has been reportedly supplying Israel with three quarters of its crude oil. Israeli special forces' trainers have been present in the region for over a decade, advising the Kurdish military in Iraq, according to local media. Moreover, multiple reports suggest that there is a constant flow of arms from Tel Aviv to Erbil, the capital of Iraqi Kurdistan. Adding to this, Kurdish authorities have expressed religious freedom in their region, allowing Kurdish Jews to return to their homeland unmolested.
Kurdish animosities with the Arabs are well-known, and Israel will benefit from the diplomacy of "the enemy of my enemy is my friend."