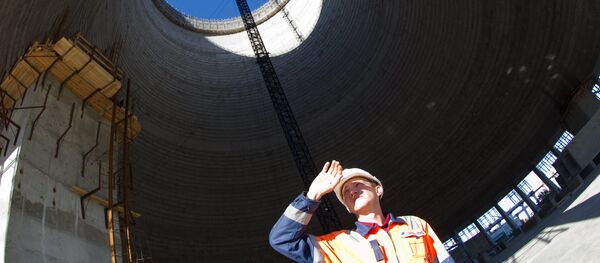 8 December 2015, 14:41 GMT
MOSCOW (Sputnik)
–
Russian and Jordanian nuclear officials will convene in Amman in February to discuss the construction of Jordan's first nuclear power plant, the head of the Jordan Atomic Energy Commission (JAEC) told Sputnik on Wednesday.
Russia won a contract to build the NPP in northern Jordan in 2013. An inter-governmental agreement on cooperation was signed in March 2015.
"Top decision-making committees have been regularly meeting to discuss the NPP [construction] – every six months. The last meeting was held in October in Moscow, the next one is due next month in Amman," JAEC chairman Khaled Tukan said.
Tukan said that Russia and Jordan were in the final, pre-investment stage of negotiations. Amman is now conducting the final assessment of the project, including its total cost and the regional market's demand.
"We hope that that the cost of the project will stay within the planned limits," Jordan's top nuclear official said. "It has been capped at $10 billion, with the cap for the electricity prices set at 10 cents kWh."
Russia's state-run corporation Rosatom is expected to build two 1,000-megawatt (MW) nuclear power units by 2022. The first reactor is due to enter service in 2024, and the second in 2026.