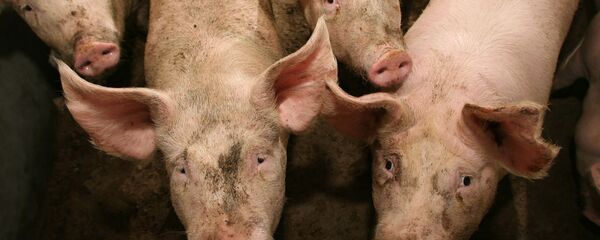 15 January 2016, 19:50 GMT
MOSCOW (Sputnik) — Russian specialists are ready to counter a possible swine flu outbreak, the head of Russia's health and consumer rights watchdog Rospotrebnadzor said Wednesday.
"We are always ready to counter it, and all necessary measures are being taken today," Anna Popova said in response to a question on whether health officials expected swine flu to spread in Russia.
When asked to comment on the current swine flu situation in Russia, Popova said that "infectious diseases are always dangerous."
Fourteen lethal swine flu cases were reportedly registered in Russia since December 2015.