DAVOS (Sputnik) — There is no military solution to the ongoing civil war in Syria, the sides to the conflict should seek political settlement, Iranian Foreign Minister Javad Zarif said Wednesday.
"All of us need to recognize… there is no military solution to the crisis in Syria," Zarif said during the World Economic Forum in Davos, Switzerland.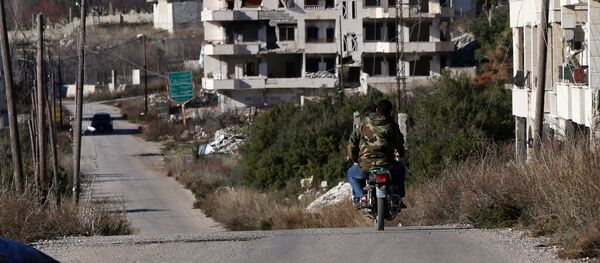 20 January 2016, 14:38 GMT
The Iranian foreign minister added that Tehran had always been committed to finding a political solution to the Syria crisis, which cannot be resolved by requiring preconditions to the process' outcomes.
Syria has been mired in a civil war since 2011, with government forces loyal to Syrian President Bashar Assad fighting a number of opposition factions and extremist groups.
Also Zarif stated that extremism threatens the entire planet, not just a single region, and Iran is ready to fight this common enemy.
"Extremism, violence of terrorists menace not single region, but entire globe, Iran ready to engage against common enemy," Zarif said.
Terrorism has become one of the top global issues, especially since the Islamic State jihadist group (ISIL) took over large parts of Syria and Iraq in 2014. Multiple parties are fighting against the group which is prohibited in many countries including Russia.