WASHINGTON (Sputnik) — Fitch rating agency finds oil prices in the $30 range unsustainable over a long period of time, according to a company press release issued on Wednesday.
"Fitch believes oil prices in the current $30/barrel spot range are not sustainable over a protracted period, as they cover cash costs but not the replacement of developed reserves," the release stated.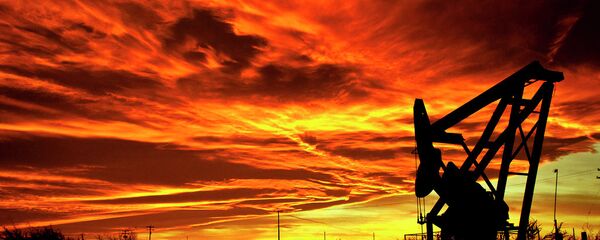 19 January 2016, 10:58 GMT
Market prices for benchmark Brent and WTI crude dropped to a twelve-year low in mid-January, sliding below the historic level of $30 a barrel.
The weakening of supply and demand has forced Fitch to lower its oil and gas forecast assumptions for 2016. The rating agency suggested that 2016 oil price will stand at $45 a barrel, while the gas price will be $2.50 a thousand cubic feet.