CAIRO (Sputnik) — In the course of the Chinese leader's official two-day visit to the Egyptian capital Cairo, the two sides have signed over 20 protocols and agreements covering bilateral cooperation in various fields. These included agreements on cooperation in civil aviation, electricity, higher education and science, media, banking and trade.
"The sides have agreed to cooperate over 15 projects in the electricity, transport and infrastructure sectors. It is expected that the total volume of investments will reach $15 billion. Several of these projects have already started. We are certain that this will help develop the Egyptian economy," Xi told reporters during a joint press conference with the Egyptian President Abdel Fattah Sisi.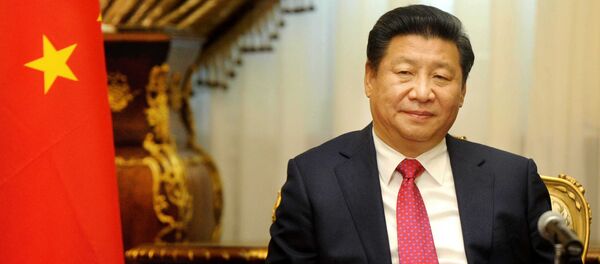 21 January 2016, 18:40 GMT
Chinese companies will also be involved in developing the Suez Canal industrial zone, Xi said, adding that the project's first stage has seen investments of nearly $500 million by Chinese entrepreneurs. Over 100 companies will be involved in the project's second stage, with investments totaling some $2.5 billion, according to the Chinese president.
Egypt's president Sisi visited China twice in 2015, while the Xi's visit to Cairo became the Chinese leader's first trip to Egypt. The even has been called "historic" by the Egyptian media.