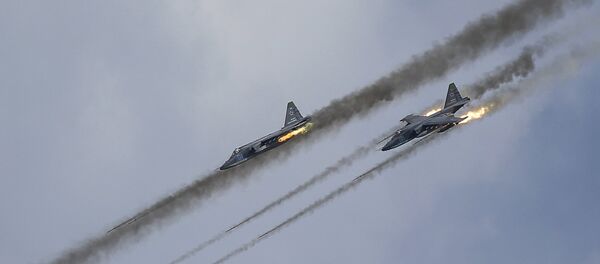 23 December 2015, 14:44 GMT
PARIS (Sputnik) – The French authorities would like to enhance
cooperation with Russia
in the fight against terrorism given the efforts are strictly aimed at eliminating the
Daesh terrorists
in Syria, French President Francois Hollande said Thursday.
"I would like us to strengthen cooperation and coordination with Russia to act against Daesh, but only against Daesh, because it is our enemy," Hollande stressed, speaking with French and foreign diplomats in Paris.
The French leader reiterated that the problems to the so-called Syrian moderate opposition should not be created.