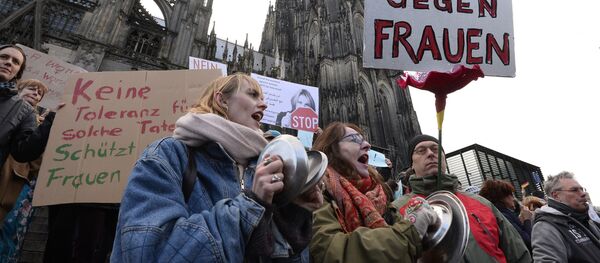 15 January 2016, 11:52 GMT
BERLIN (Sputnik) – On January 16, Russia's Channel One broadcaster aired an interview with a woman claiming to be the girl's aunt, who said her niece was abducted on her way to school in Berlin and raped.
"Certainly, we are extremely alarmed about the incident, since it concerns the family of our compatriots, Russian citizens. Although they [the girl's family] have not turned to the embassy for any help and protection yet, we have, nevertheless, begun to carefully study the situation since the first reports about the crime emerged," Sergei Belyaev told RIA Novosti.
Earlier this month, the press service of the Berlin police service stated that the case of the missing Russian-speaking girl in the German capital had been closed due to lack of evidence, adding that it would be transferred to the prosecutor's office soon.