DAVOS (Switzerland) (Sputnik) — The date of the intra-Syrian talks has not yet been fixed, and January 25 is not a biblical day to kick off the talks, UN special envoy on Syria Staffan de Mistura told Sputnik on Thursday, adding that the UN wants to begin negotiations no later than the end of January.
"We are still working on that. We have not fixed the date. There is still some work to be done, that's why [Russian Foreign] Minister [Sergei] Lavrov and [US Secretary of State John] Kerry were right to say that the 25th is not a biblical or Koranic date. We still aim to the end of January," de Mistura said.
Syria has been mired in a civil war since 2011, with government forces loyal to President Bashar Assad fighting a number of opposition factions and extremist groups.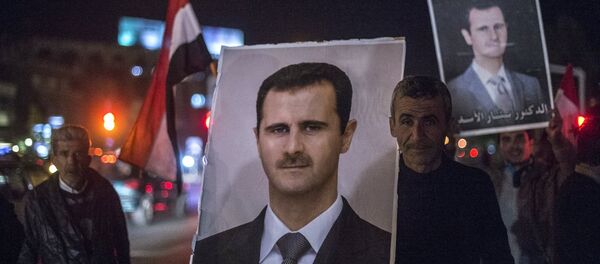 21 January 2016, 09:30 GMT
In December, the UN Security Council adopted a resolution on Syrian settlement, which reaffirmed the goals of the Vienna agreements to bring the entire spectrum of the political groups in the crisis-torn country to the negotiating table and stated that the next round of the talks would take place in January, 2016.
On December 26, de Mistura said that the UN-sponsored intra-Syrian talks were slated to begin on January 25.
On Wednesday, Lavrov and Kerry met in Zurich where they agreed that the Syrian peace talks should not be postponed beyond January. Later in the day, a US State Department spokesman said a two-three day postponement of the Syrian peace talks would not be critical.