DAVOS (Sputnik) – Global oil prices have rapidly declined in recent times. On January 12, the WTI and Brent benchmarks oil prices fell below $31.
"The thing is that today we have a number of factors that work to reduce the [oil] price, and we do not know what will be its lowest point. It will be lower than what we see today. It can drop to $18, even to $16 [a barrel]. But not for a long time. In fact, it would be the lowest point, but then, of course, the price will be corrected and will rise. The lowest point has not been reached yet," Alexei Kudrin said at a business luncheon.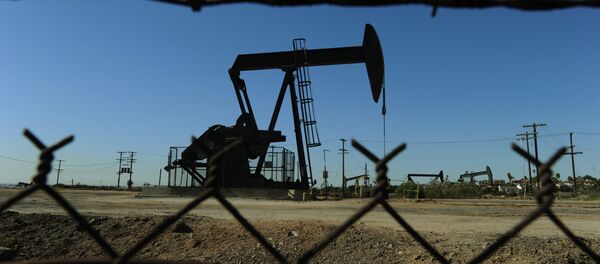 19 January 2016, 18:55 GMT
In the course of trading on the ICE exchanges on Thursday prices for the global Brent crude oil benchmark fell to $27.65 a barrel.
On Wednesday, Brent's slide by 2.9 percent caused the US stock market to plummet.
According to recent forecasts by the British Standard Chartered Bank, the price of oil could fall to $10 a barrel, primarily due to the economic slowdown in China and the overproduction of oil.