MOSCOW (Sputnik) – The Kremlin does not consider the falling ruble exchange rate to be "crashing" since the country's Central Bank has scenarios so as not to let that happen, Kremlin spokesman Dmitry Peskov said Thursday.
"You know that we have a mega-regulator. The Central Bank is quite carefully following the situation and analyzing it, so I wouldn't use the word 'crash.' The exchange rate is actually changing and the rate is volatile, but this is far from a crash and in this instance there are no grounds to believe that the Central Bank lacks any sort of scenario to prevent [the ruble] from crashing," Peskov told journalists.
Russian President Vladimir Putin is not planning any special meetings this week in regard to the tumbling currency exchange rate of the ruble, the Kremlin spokesman added.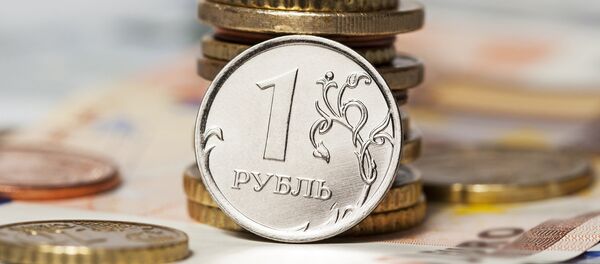 21 January 2016, 07:40 GMT
"The president is informed [on the ruble's exchange rate] but there are no individual special meetings planned this week on this. There is a meeting with members of the government next week and it's possible that during discussion with the government members the economic topic may be discussed separately," Peskov told journalists.
On Thursday, the ruble was trading at 92 rubles to the euro and 85 rubles to the dollar on the heels of falling oil prices.