According to Kantor, Jews are fleeing Europe due to anti-Semitism and the influx of Muslim migrants. "They may come to Russia," Putin said.
On Tuesday, at a meeting with representatives of the European Jewish Congress Putin remembered how many Jewish people left the Soviet Union.
"They may come back," he noted with a smile.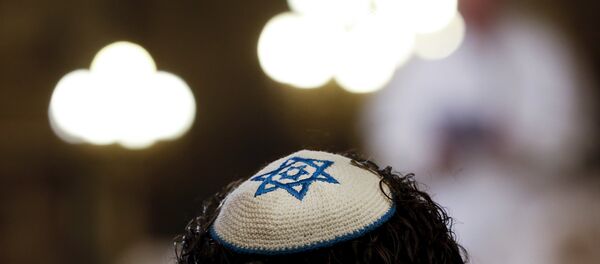 19 January 2016, 15:15 GMT
"I have watched TV reports. People there even fear to wear the kippah in public places. They try to hide their nationality," the president said. At the same time he added that he does not believe the situation in Europe is "that bad."
Such a move, perhaps ironic to some extent, gave Putin chance to respond to those European countries that have been trying to school him, Halter Marek, Franco-Jewish author, journalist and human rights advocate, told Sputnik.
"The European Commission has tried to give him a lesson in morals, like 'Putin neglects this or that.' If he can strike back he does this with pleasure. It is often said that in Russia ethnic minorities are not treated with respect. But this is France where Jews fear to wear the kippah, despite the words from Foreign Minister Laurent Fabius," Marek pointed out.
In Russia, there is the Jewish Autonomous Region, with the capital of Birobidzhan. Jews from Israel could establish an offshore zone to run businesses there, the journalist added. According to him, such a scenario has a lot of advantages, especially taking into account the fact that the region is near to China, South Korea, and India.
"Of course, there will be no massive migration of Jews to this region, but they could take the possibility. This may sound like a joke but Putin is right to remind to Jews of the possibilities they do not use," Marek said.
He also said he had founded a tourist association in Strasbourg which organizes tours of Birobidzhan. According to him, from an economic point of view, the region has not been used properly, but the situation is changing.
Putin's comment might have been made in a playful manner but it reflects the changes for Jews which have happened in Europe, Serge Rozen, president of the Coordination Committee of Belgian Jewish Organizations, told Sputnik.
"For us, Western European Jews who fled to Europe due to anti-Semitism in the Russian Empire and in the Soviet Union, it is interesting to see that there is more safety in Eastern Europe than in the West. Dramatic changes have happened. One can say that there are anti-Semitic sentiments in Western Europe but Moscow synagogues are not guarded by soldiers, like in Paris or Brussels," Rozen said.
According to him, the comment made by President Putin may have been made in a manner of joke but it gives a glimpse of a phenomenon which is growing more and more apparent.
"I don't think there will be a massive exodus of Jews to Russia in the coming years, but the idea itself is interesting," Rozen concluded.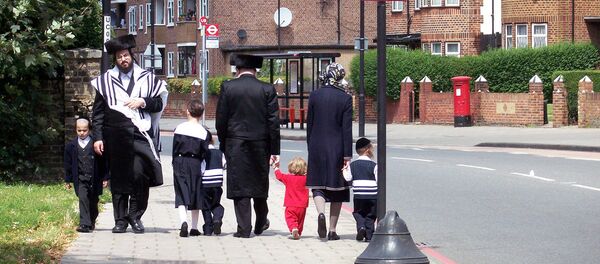 28 December 2015, 23:48 GMT
The president also thanked the participants of the meeting for standing against glorification of Nazism. He also praised Jewish members' active involvement in Russian cultural and religious life.
In January 2015, Putin participated in a ceremony in Moscow to commemorate the 70th anniversary of the liberation of the Auschwitz concentration camp. The president called on the international community to take all efforts to prevent the repeat of the Holocaust.
Recently, Europe has seen a rise on anti-Semitism and a growing number of attacks against Jews. Media outlets have reported that rabbis have started training in self-defense and first aid. On January 16, 2015, the European Jewish Association called for European lawmakers to allow Jews to bear firearms and knives for self-defense.