"Each report where the victim or suspect is a migrant must be marked with a special code," Dagens Nyheter wrote, citing a directive issued for law enforcement public relations officials.
One reason for this was numerous cases of people calling the police about crimes committed by migrants.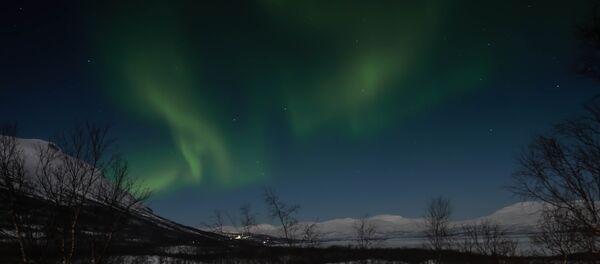 19 January 2016, 16:48 GMT
The decision to classify such reports was made by the Police Directorate's emergency situations department whose head, Commissioner Hokan Nilsson, refused to explain the reason for such a decision.
"I see no reason for any further comment on this," he told the newspaper.
Swedish police have continuously updated information about an estimated 158,000 refugees who entered the country last year, but are not allowed to share it with the media, the newspaper added.
In an interview with Dagens Nyheter the Directorate's media spokesman Stefan Ray said that police considered this information as "working material," but added that the practice was a bit unusual as "reporting citizens' requests and criminal cases to the media has never been a problem here."
Many of the 200 police representatives interviewed by the newspaper also questioned the need for such secrecy.
"We have to cite an official directive whose meaning we really do not understand," one of them said.