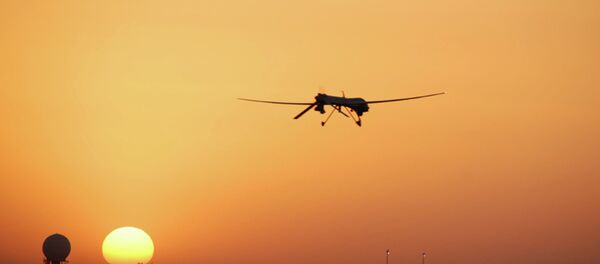 20 January 2016, 21:41 GMT
The Syrian Armed Forces in cooperation with the national militia killed more than 40 terrorists in areas of Jabhurin and Tallaff, Mayhub added.
"Syrian Armed Forces in conjunction with the forces of the national militia took control of two mountains, Mhin Al-Kabir and Mhin Al Sagyr, district warehouses, settlements Mhin, villages Hauvarin and Al Hadas, commanding heights along the road Al Mhassa — Al Karyateyn cutting the most important communication of Daesh in the direction of Al-Mankura- Al Mhassa — Al Karyateyn. During the fighting a large number of terrorists, weapons and military equipment were destroyed," Mayhub elaborated.
Similarly, military sources in the Northern battlefields said on Wednesday that the Syrian warplanes heavily bombed one of the main supply lines of Daesh used for transferring weapons, medical equipment and foodstuff to Aleppo from Raqqa.
"The Syrian army also targeted the positions and movements of Jeish al-Fatah terrorist group near al-Zerbeh, which inflicted a heavy death toll on the militants," the army further added.