TEL AVIV (Sputnik) — He added that Russia expected Syria's offensive to reach the territories near the Euphrates river and to widen presence of the Syrian army at Golan Heights, but these aims were far from achievement.
"The campaign, which is provided with Russian military support… jointly with the support of Iranian Revolutionary Guard Corps falls short of expectations of the Russian side," Yaalon said on Thursday.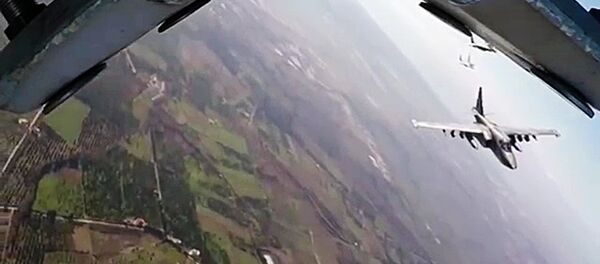 21 January 2016, 16:39 GMT
Syria has been in a state of civil war since 2011, with the country's government supported by Moscow and Tehran fighting a number of opposition factions and radical Islamist groups.
Since September 30, Russia has been conducting an aerial campaign in Syria against the Islamic State militant group, which is outlawed in Russia, following a request from Syrian President Bashar Assad. Soon after the beginning of the operation, Russian President Vladimir Putin said that the campaign's timeframe would be limited to that of the Syrian army's offensive.