BELGRADE (Sputnik) — In 2013, Belgrade and Pristina signed an agreement on the creation of the Association of Serb municipalities in North Kosovo. The agreement implies that the community should have the rights of self-government, its own flag and other attributes of autonomy. The autonomy has been repeatedly criticized by Kosovo opposition groups.
"The current government has until February 17 to cancel the agreement and stop the usurpation of power. Citizens will again protest in the square, they will not tolerate the selling of their country and a threat to the sovereignty," one of the Kosovo Self-Determination Party leaders Visar Ymeri said, as quoted by RTK Live television.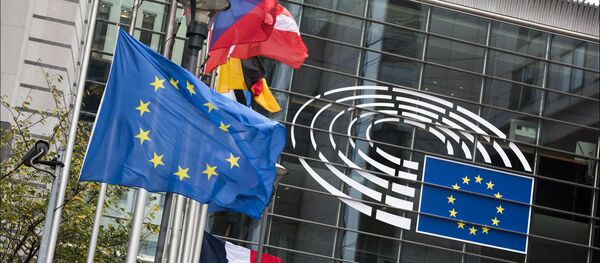 21 January 2016, 12:04 GMT
On January 9, the opposition parties, the Self-Determination Party, the Alliance for the Future of Kosovo and the Initiative for Kosovo have called on citizens to join the massive demonstration "for the protection of the Constitution". The parties call for the annulment of the autonomy of the Association of Serb municipalities.
Kosovo broke away from Serbia and proclaimed independence in 2008. Serbia considers Kosovo to be part of its territory. It has been recognized by 23 out of the 28 EU member states.