The 6,000 pages of signatures are those people alarmed by a proposal to the city of Ottawa by local utility Ontario Power Generation to store nuclear waste in an underground facility on the Bruce Peninsula. Signers note that a spill would contaminate a water source affecting 40 million people throughout Canada and the US. An independent review panel approved the proposal in May of last year.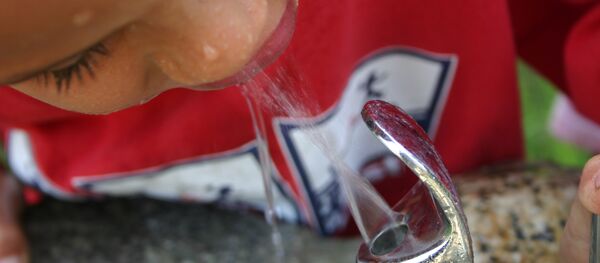 15 January 2016, 22:35 GMT
The plan involves drilling into limestone to create an underground vault. OPG claims that the process is completely safe as the rock has been stable for some 450 million years. Radioactive waste can take millions of years to decay, and the company claims that this is its best option, adding that a secure underground limestone room would be almost impenetrable.
Opponents say the risk is far too great and that any problem could easily result in the contamination of the largest group of freshwater lakes on the continent. There are currently 184 resolutions from neighboring cities and towns barring nuclear waste storage near the lakes, the petition noted.
Environment Minister Catherine McKenna is expected to make a decision regarding the proposal in March, and the utility company is spending its money to lobby claims that public health and safety is not at risk.