Concerns are emerging regarding the potential prospect of the third world war, prominent Italian journalist and a professor of sociology Francesco Alberoni underscores, referring to Pope Francis' remark that the world is "filled with fighting."
In his November interview with the Italian Tv2000, an Italy-based broadcasting network that carries Roman Catholic-themed programming, following the Paris massacre, Pope Francis labeled the Friday night terror attacks in France as part of a "piecemeal third world war."
"The expression 'world war,' both during the First World War (1914-1918) and the Second World War (1939-1945) meant that all or almost all the countries in the world had entered into two warring coalitions fighting against each other," Alberoni explains in his piece for Il Giornale, translated by foreign news translation service Whattheysayaboutusa.com.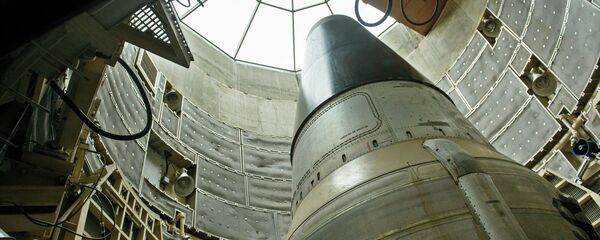 20 January 2016, 18:25 GMT
According to the Italian journalist, the third world war is not in progress and is nowhere near. However, we observe three conflicts that could provoke a global war, he emphasizes.
The first one is a hidden conflict between the US and Russia; the second is "the revival of revolutionary spirit in Islamic world"; and the third is the conflict brewing within the Muslim world itself — between the Shiites and the Sunnis.
"Radical movements arose in many countries, from the Philippines to Algeria, with the supporters striving to return to their roots, when the armies of the first caliphs were conquering the world and imposing Islam and Sharia Law across-the-board, even on the residents of Western nations. The bloodthirsty gangs are making war and spreading terror in the Philippines, Afghanistan, Chechnya, Iraq, Syria, Somalia, Sudan, Libya and Africa, where Boko Haram operates," Alberoni warns.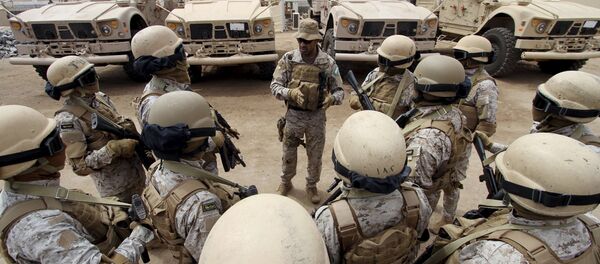 16 January 2016, 18:25 GMT
Interestingly enough, the Italian professor echoes Robert Farley, a Senior Lecturer at the Patterson School of Diplomacy and International Commerce at the University of Kentucky, who presented five potential scenarios of the third world war in his November
article
for The National Interest.
"Every global war needs a spark.  A conflict somewhere ignites the interest of more than one great power," the American academic noted, focusing attention on five potentially dangerous regions, including Syria, India and Pakistan, the East China Sea, the South China Sea and Ukraine.
Farley pointed out that during the Cold War the international community had "a certain sense" of what the third world war would look like. It was expected that one of the Cold War blocs could launch a preemptive nuclear strike or conduct a military offensive on the ground. The prospects were horrific yet clear.
"We now lack such terrifying clarity. War could break out in a number of places, drawing in combatants in unpredictable ways," Farley underscored, adding that the leaders of the world's most influential powers need to realize the threat of crisis escalation.
It seems, however, that the risk is underestimated, especially in the West, according to Alberoni. There are three conflicts with bitter local wars, he warns.