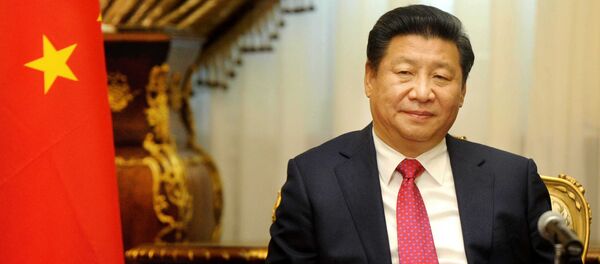 21 January 2016, 18:05 GMT
MOSCOW (Sputnik) — Head of the Iranian Foreign Ministry Mohammad Javad Zarif is expected to meet the Chinese president at the airport on Friday evening and talks between the two presidents are set to take place on Saturday morning, according to the press service.
"Some 17 documents in the areas of economics, industry, culture and security will be signed during the meeting," the service said.
After the talks, Xi and Rouhani will give a joint press conference.
The Chinese president is also expected to meet Iran's Supreme Leader Ayatollah Khamenei and a number of senior officials.
Xi's two-day Tehran visit follows his trips to Egypt and Saudi Arabia to meet the leadership of these countries and to discuss economic and political cooperation.