MOSCOW (Sputnik) — According to the Al Jazeera network, a car carrying explosives rammed into a hotel at Mogadishu's Lido beach Thursday evening, with militants opening fire at the location. A second explosion hit a nearby restaurant later.
21 January 2016, 18:27 GMT
The al-Shabaab group told the media outlet it was responsible for the attack, which was still continuing. Somali troops are storming the building while wounded people are being evacuated, according to the network.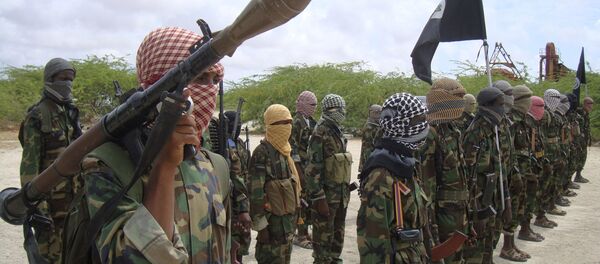 15 January 2016, 05:17 GMT
Other media outlet reported several casualties, as well as that the militants were holding people hostage.
The attack has been condemned by UN special envoy to the country Michael Keating and Somali Prime Minister Omar Abdirashid Ali Sharmarke.
Al-Shabaab, an al-Qaeda affiliate, has been staging attacks in Somalia in an attempt to create an Islamic state ruled by strict Sharia law.