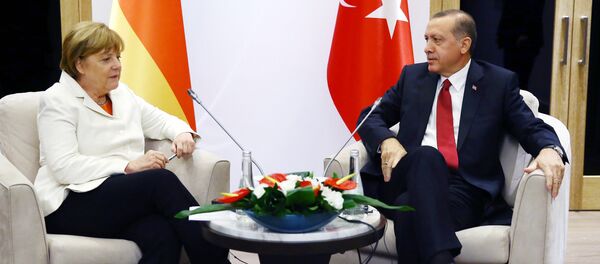 22 January 2016, 10:33 GMT
ANKARA (Sputnik) — Biden arrived in Turkey on Thursday for a two-day official visit. The US vice president is expected to meet with President Erdogan and Prime Minister Ahmet Davutoglu and discuss the ongoing struggle against Daesh militants.
"We make no distinctions between IS, the PKK and the PYD, and we told the [US-led] coalition about it. Tomorrow, I am going to openly discuss this issue with Mr. Biden," Erdogan told journalists.
According to Erdogan, Turkey will not allow Syrian Kurdish troops to pass to the west bank of the Euphrates River.
Syria has been in a state of civil war since 2011, with the country's government fighting a number of opposition factions and radical Islamist groups, including Daesh terrorist group, which is outlawed in many countries, including Russia.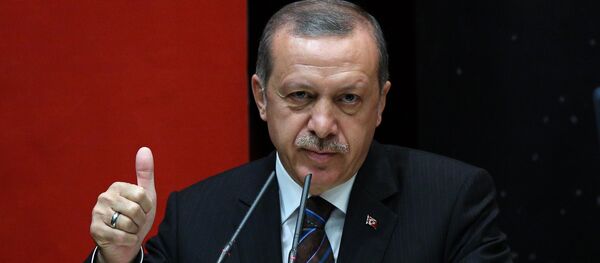 21 January 2016, 17:21 GMT
The US-led international coalition of around 60 nations, including Turkey, has been conducting airstrikes against Daesh targets in Iraq and Syria since 2014. According to reports, Washington has demands that Turkey fight more actively against Daesh and enhance the controls on its border with Syria, which is being exploited by militants to transport weapons and jihadists.
Turkey's Kurdish-dominated southeast region has seen renewed hostilities between the Turkish government and the Kurdistan Workers' Party (PKK) since July's 2015 breakdown of a two-year peace process. Washington condemned Ankara for opening an investigation against a group of academics, critical of the government over its violence against Kurdish minorities in the southeast.