22 January 2016, 04:09 GMT
The permission was given to the Pentagon a week ago, according to Washington Post. Before, US forces could use aviation only in three cases – to protect foreign forces, to support local troops, and to attack al-Qaeda militants.
Such initiatives should be first agreed between Washington and the Afghan military and then – on the basis of these agreements – approved by the government, Afghan lawmaker Nazifa Zaki told Sputnik Dari.
According to him, airstrikes can be carried out against militants only with approval. Otherwise, the chances are high that targets not involved in the operation will be hit.
"The destruction of any terrorist group is our dream since our people are tired of war. Afghanistan is an important geopolitical, and its security prompts other countries to fight terrorism. But this should be done in coordination," the lawmaker underscored.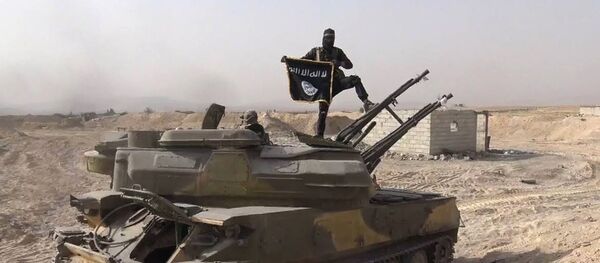 21 January 2016, 02:56 GMT
"Until militants sit down to talk we will continue fighting them – no matter if it's Daesh or
Taliban
. They understand only one language – force. At the same time, there are countries that are interested in the Afghan conflict. They want the country to remain an international troubled place," he added.
For the US, there are "desirable" and "unwanted" terrorists in Afghanistan, military observer Abdoulsabur Sabur said in an interview with Sputnik Dari.
He assumed that the Daesh militants the Pentagon intends to attack have offended Washington in some way.
"If we take a closer look at Obama's policy toward Afghanistan it would be clear that he has contradicted himself and dodged. On the one hand, he praises the troops honestly fighting terrorists in Afghanistan. On the other hand, he labels as liars other countries which stand against terrorism in Afghanistan. Thus he proves he's incompetent," the analyst said.
According to Sabur, the US is fighting two militant groups in Afghanistan. The first is the one Americans created, and they pretend to be fighting it. The other is those who really fight terrorists.
"Undoubtedly, the US is targeting those terrorists who are useless to the Pentagon. They may have provided intelligence data to the US or refused to do this. As for me, I'm skeptical about the success of another US anti-terrorism operation," he concluded.