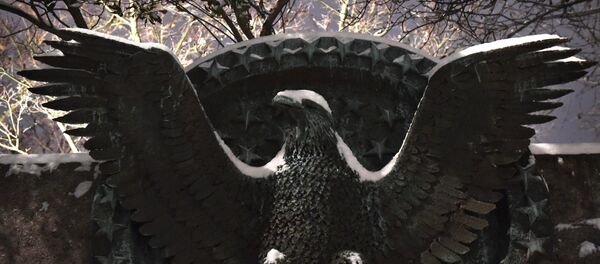 21 January 2016, 19:34 GMT
The woman reportedly threw a slab of concrete through the window of the General Assembly Building during a legislative committee meeting.
Nobody was injured in the incident, and Captain Randy Howard of the Capitol Police stated that it seems as though it was a desperate act to be jailed so she could have a warm place to sleep during the freezing night.
Before smashing the window, she reportedly also punched a Virginia Commonwealth University student, who was not seriously injured.
The woman was arrested for simple assault and vandalism.
In what is expected to be a historic and record breaking weather event, the blizzard currently hitting DC and the surrounding states will put many homeless people in the region in great danger if they do not find shelter.
18 December 2015, 22:27 GMT
In DC, where the storm is expected to have the largest impact, there are five year-round shelters, two for women and three for men. There are also eight "hypothermia shelters" set up only between 7 PM and 7 AM, if the temperature dips below 32 degrees. Thermal socks, hats, gloves, sweatshirts and sweatpants will also be provided.
The Department of Human Services will be seeking out those who opt to stay outside, attempting to persuade them to come indoors for their own safety.