MANAMA (Sputnik) — Earlier in the week, Russian Special Presidential Representative for Cooperation with the Gas Exporting Countries Forum Viktor Zubkov arrived in Bahrain to attend the Bahrain International Airshow and to meet country's leadership on its sidelines.
"The negotiations have passed very fruitfully. Bahrain represented by country's top leadership expresses serious interest to the multifaceted cooperation with Russia, especially in the gas industry," Garaev told RIA Novosti on Friday.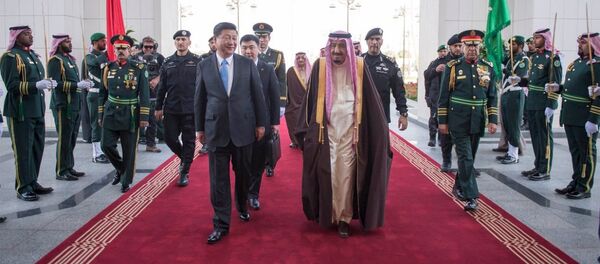 21 January 2016, 14:37 GMT
He added that Bahrain was planning to finish the construction of a liquefied natural gas import terminal by the middle of 2017 and should make up a decision on the suppliers of the terminal before the start of the term.
The discussion on gas cooperation between the two countries is expected to continue in March, when the delegation from the Arab country could arrive in Moscow.