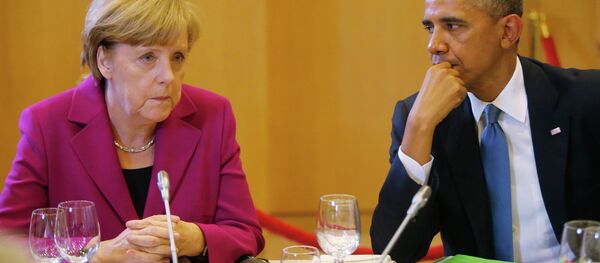 16 January 2016, 09:05 GMT
BERLIN (Sputnik) — On New Year's Eve, hundreds of women in Cologne were robbed, threatened and sexually assaulted by small groups of aggressive men, mostly of Arab and North African origin.
Similar attacks took place in other German cities, including Berlin, Hamburg and Frankfurt am Main, as well as in other EU states, such as Austria, Finland and Switzerland.
"According to our estimates there are some… 700 people attending the rally," the spokeswoman said.
She added that no serious incidents were reported during the protest.
Hundreds of thousands of refugees fleeing conflict-torn countries in the Middle East and North Africa arrive in the EU member states. The EU border agency Frontex detected over 1.83 million illegal border crossings in 2015.