MOSCOW (Sputnik) — The BBC claimed to have satellite images, from the security analysts Stratfor, depicting a disused airstrip near the town of Rmeilan being extended to almost double its length to 0.8 miles. According to the British broadcaster, citing Stratfor, rumors of US activity in the region have been going on for several weeks.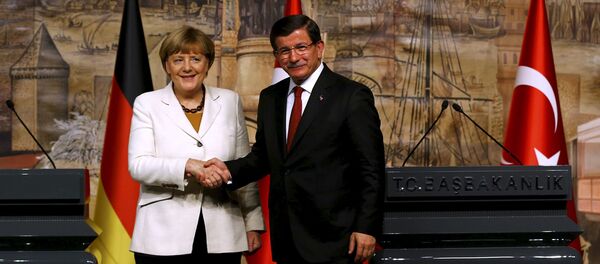 22 January 2016, 18:37 GMT
The United States leads a coalition of over 60 countries that fights the Daesh militant group. The coalition has been launching airstrikes in Syria and Iraq against the Daesh positions, as well as supporting rebels on the ground it considers moderate, including Kurds.
The Syrian and Iraqi Kurds are among the groups fighting against the Daesh militant group, which is prohibited in Russia among other countries.