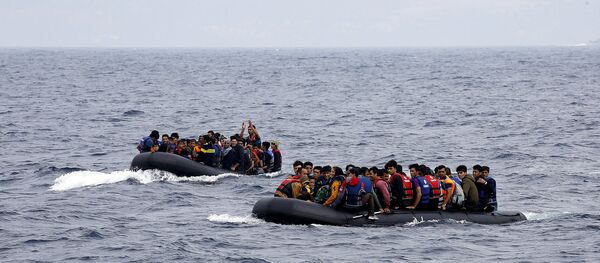 2 October 2015, 16:01 GMT
TOKYO (Sputnik) — According to the data, the number of asylum requests was record high last year in Japan. In 2015, Japan immigration authorities received 7,586 asylum requests. The largest number of applications was filed by citizens of Nepal, Indonesia and Turkey.
In 2014, Japan received about 5,000 asylum requests but accepted only 16 of them.
Japan has been providing humanitarian assistance to refugees fleeing conflicts in the Middle East. In September, Tokyo pledged $810 million in aid to Syrians and Iraqis.
The small island nation is less willing to accept asylum seekers, despite UN calls. During his address to the UN General Assembly last year Prime Minister Shinzo Abe said the country would first concentrate on efforts to tackle problems inside the country before taking in refugees.