Since Russia managed to achieve a high degree of self-sufficiency, the threat of inflation and bank failures is very low, the expert said.
According to Siller, Russian residents are "surprisingly quiet" compared to the "panic attacks" in the past. "Russians have become poorer, but none of them really believed in the prospects of wealth," the expert explained.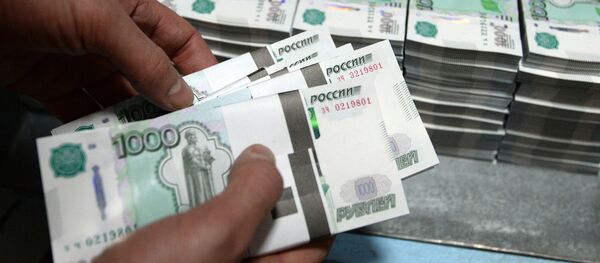 13 November 2015, 14:54 GMT
In his opinion, there is currently no threat of the state's insolvency because the Kremlin managed to make Russia's economy "unsinkable".
Despite the dropping ruble, serious inflation is unlikely: in this regard, the decision of the Central Bank in 2014 not to intervene in the foreign exchange market was of great importance because now the Russian financial system is flexible and the threat of bank failures almost does not exist.
Russian authorities have made several mistakes, Siller said. For example, the development of high-tech centers initiated by the government has failed.
"However, in the private sector Russia has achieved more than, for example, Kazakhstan," the analyst claimed. In particular, Russian companies dealing with software and Internet technology reached the international level of competition.
According to Siller, Russia no longer needs foreign investment because it already has sufficient fixed capital. The country will rather move further and manufacture its own products, the expert stated, adding that Russia still has great potential "in the field of food production".