ANKARA (Sputnik) — Turkey borders Iraq and Syria, which are both suffering from Daesh activities.
"Turkey's goal, and the United States back us in this, is to clean up our borders from IS [Daesh] militants. The fight waged by the Syrian opposition against IS is supported by Turkey and the United States," Davutoglu said at a press conference with US Vice President Joe Biden.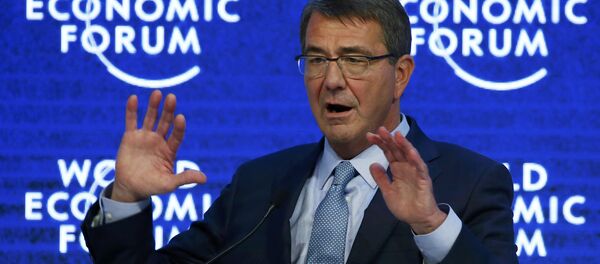 22 January 2016, 17:21 GMT
Earlier, US Defense Secretary Ashton Carter said that Turkish government should step up its efforts to fight Daesh.
In August 2015, Turkey began conducting airstrikes on Daesh targets in Syria as part a US-led coalition against the terrorist group. Ankara made the decision in the wake of a deadly July suicide attack in the Turkish city of Suruc, blamed by Ankara on Daesh.