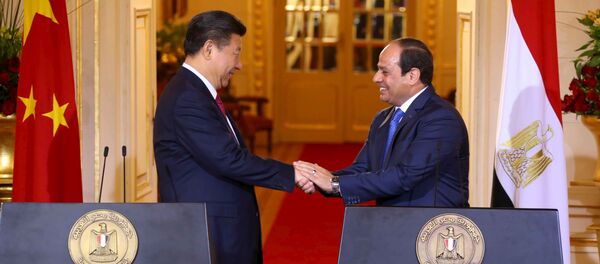 22 January 2016, 10:04 GMT
MOSCOW (Sputnik) — The Chinese president arrived in Tehran on Friday, which marked the first visit of a Chinese leader to Iran in 14 years.
According to the IRNA news agency, the parties agreed on the developing and constructing the Silk Road, as well as to boost cooperation in the areas of energy, trade, industry and environment.
Xi's two-day Tehran visit follows his trips to Egypt and Saudi Arabia to meet the leadership of these countries and to discuss economic and political cooperation.