WASHINGTON (Sputnik) – Bloomberg was said to explore an independent bid in the campaign, telling allies he would join the race either if controversial Republican front-runners Donald Trump or Ted Cruz were nominated, or Clinton lost the nomination to left-wing challenger Bernie Sanders.
"The way I read what he said is if I didn't get the nomination, he might consider it. Well, I'm going to relieve him of that and get the nomination so he doesn't have to," Clinton said in an interview with the NBC broadcaster's "Meet the Press."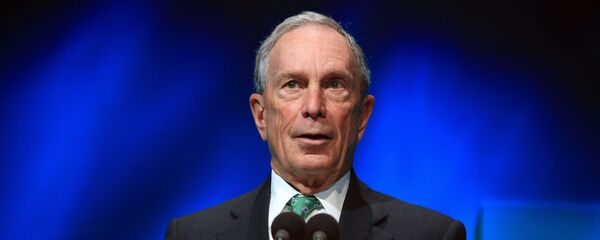 23 January 2016, 15:15 GMT
Self-described democratic socialist Sanders has overtaken Clinton in New Hampshire and is running neck-and-neck with her in Iowa, the first two states where voters will choose a possible nominee next month.
The New York Times cited sources briefed on his deliberations as saying on Saturday that Bloomberg, 73, has instructed advisers to draw up plans for an independent campaign by early March.