The Organization of the Petroleum Exporting Countries (OPEC) may hold an emergency session in March, Nigerian Minister of State for Petroleum Emmanuel Ibe Kachikwu said recently. According to him, with oil below $35 a barrel, oil producers have enough reasons to be worried.
On January 20, Venezuela sent letter to the OPEC members, urging them to meet and discuss further steps regarding cheap oil. Now, Caracas is waiting for reactions from OPEC as an emergency meeting requires a unanimous decision. According to Kachikwu, Saudi Arabia, the key player in the cartel, approved the idea.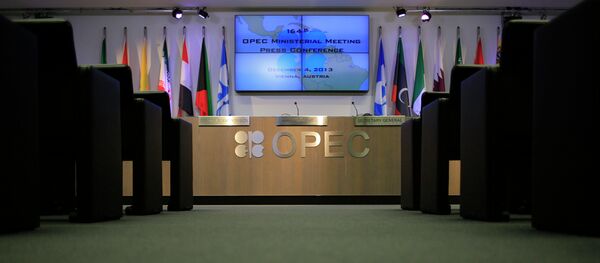 23 January 2016, 10:15 GMT
Now these are dark times for oil producers. According to an outlook by the International Monetary Fund (IMF), the global economy will grow 3.4 percent in 2016. Earlier, the IMF predicted a global growth of 3.6 percent. China, the world's biggest oil consumer, is slowing down, with an expected growth of 6.3 percent this year. In 2015, the Chinese economy grew 6.9 percent, a record low since 1990.
The slower the global economy grows the lower demand is for energy resources. Another factor is the energy market glut. According to various estimates, the oversupply in the market reaches 1.5 million barrels a day. In December, the US lifted a 40-year ban on oil exports and already began delivering oil to Europe.
The implementation of the Iranian nuclear deal recently resulted in the removal of Western sanctions against Tehran, and the country has already made its first oil sale to Greece. Iran is planning to increase daily output by 500,000 barrels as well as export volumes.
All of the above drove Brent benchmark crude below $28 a barrel on January 21. The price of the OPEC oil basket (comprising 13 crude grades) hit a record low of $22.48 a barrel.
Kachikwu underscored that the meeting may take place in the beginning of March. The participants will discuss coordination on decreasing oil output. As long as oil was above $30 a barrel OPEC signaled it would not decrease output. For example, Saudi Arabia refused to decrease output, saying US, Russian and Brazilian campaign will take away its market share.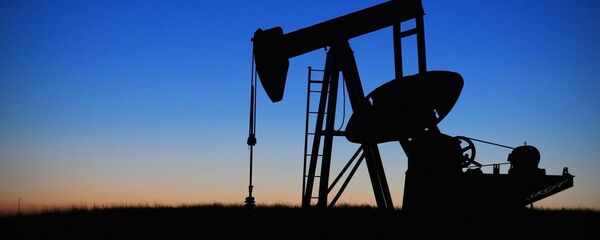 24 January 2016, 12:33 GMT
The problem is that OPEC has only one mechanism – production quotas — to influence oil stock prices. Until recently they were 30 million barrels a day. On December 4, 2015, it was reported that quotas had been raised to 31.5 million. The news drove oil prices down. However, later Kachikwu said output would stay the same, not above the quotas.
Another difference is that OPEC members have different views on output levels. Saudi Arabia, which produces 10 million barrels a day, has not yet shown it is ready for compromise.
Venezuela is one of the countries that has been hit most by the falling oil prices. Its budget almost entirely depends on oil revenue. From September 2014 to September 2015, inflation reached 141.5 percent. In the third quarter of 2015, the country's GDP dropped by 7.1 percent.
On the other hand, Saudi Arabia is also suffering from falling oil revenue. The kingdom ended 2015 with a record deficit of $98 billion. According to the IMF, its budget can be balanced only if oil is $106.
"Decreasing output even by two million barrels a day would end the oversupplying in the market, and then would drive prices up," Alexander Kurdin, an expert of the Analytic Center of the Russian government, told Lenta.ru.
"However, in the current situation the market reaction to changes in quotas cannot be predicted. It depends on expectations for OPEC moves as well as the developments in China," Dmitry Dzyuba, manager of Moscow oil and gas center EY, was quoted as saying in the article.
The policy OPEC is currently pursuing is passive. It is producing and selling oil and carefully watching the dynamics of prices. As global rivalry is tough, no producers can afford decreasing output because their market shares will immediately be captured by rivals. This is why oil-dependent nations, like Saudi Arabia, are trying to enter new regions or give discounts to their customers.
For over thirty years, OPEC used quotas to regulate prices during crises. In December 2008, as stocks tumbled, production quotas were decreased by 4.2 million barrels a day, and since then OPEC has abandoned regulating the market.