US Defense Secretary Ash Carter announced on Friday that the US-led coalition will put boots on ground in Syria and Iraq to fight against the Daesh terrorist group. The news immediately provoked indignation among Twitter users saying the decision was reminiscent of 2001 and it felt like Groundhog Day.
​
​
​
​
​​​​​Previously, US President Barack Obama repeatedly vowed that there would be no American presence on the ground in Syria and Iraq. It seems, though, that social media users were expecting Washington to break the promise.
​
​
​​
​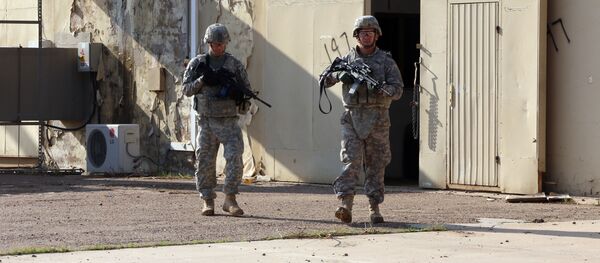 22 January 2016, 12:54 GMT
​The United States is leading an international coalition of 65 countries which has been carrying out airstrikes on Daesh positions in Iraq and Syria since 2014, without permission from Damascus or the UN Security Council.
Daesh is a terrorist organization active in both Iraq and Syria and prohibited in numerous countries including the United States and Russia.