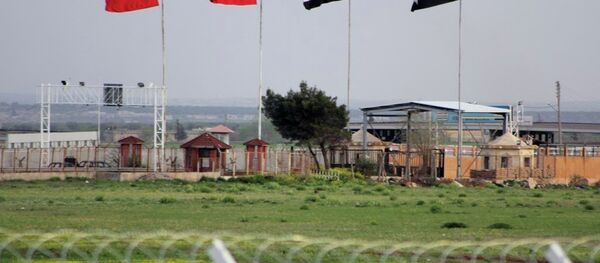 13 January 2016, 14:50 GMT
BRUSSELS (Sputnik)
–
Ankara should pass personal data protection legislation as part of the necessary steps to complete visa-liberalization for Turkish citizens heading for the European Union, the commissioner for European Neighborhood Policy and Enlargement Negotiations said Monday.
"We need adequate data protection law in force, which allows us that different bodies in Turkey, in Europe can really cooperate. This is based on our side on rules of the European Court of Justice. In this respect we don't have any kind of discrimination. We need independent, really independent bodies, which can make this work," Johannes Hahn stated at a press conference.
On November 29, 2015, the European Union and Turkey approved a joint plan to counter excessive migration to the bloc, under which EU member states would give some 3 billion euros ($3.2 billion at the current exchange rate) to Ankara, fast track visa privileges for Turkish citizens, and revive negotiations for the country's EU accession.
European Commission President Jean-Claude Juncker, at the time, promised that Brussels would introduce a visa-free regime with Turkey in autumn 2016, in case Ankara meets all outstanding requirements.