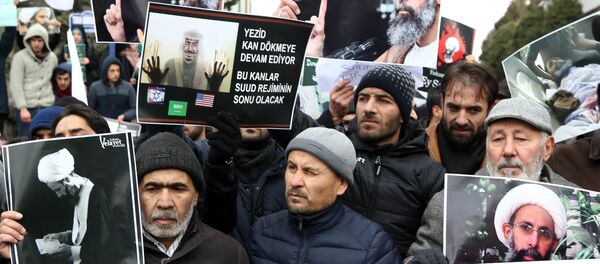 4 January 2016, 12:57 GMT
WASHINGTON (Sputnik) — The Islamic State, also known as Daesh, will likely seek the opportunity to expand into Saudi Arabia this year after losing ground in Iraq, Council on Foreign Relations (CFR) President Richard Haass said at a CFR conference on Monday.
"It seems to me a question of when and not if they [Daesh] look at Saudi Arabia as a place to demonstrate that they still have the capacity for momentum," Haass stated, describing the challenge to Saudi Arabia as "one of the features of 2016."
In recent months, Daesh has faced losses in northern Iraq. The Iraqi Security Forces and their international partners are also taking steps to recapture the city of Mosul, which serves as Daesh capital in Iraq.
Haass noted that Daesh has been "essentially stymied in Iraq" and "the Russians have made a real difference" in Syria, preventing the terror group from unseating the government in Damascus.
An expansion to Saudi Arabia would be "a momentum play" for Daesh, he explained.
Saudi Arabia has been a nominal member of the US-led coalition against Daesh, and in December 2015, Riyadh started its own 34-nation group to fight Islamic extremism. Moreover, Saudi Arabia has led the military campaign against the Houthi opposition in Yemen.