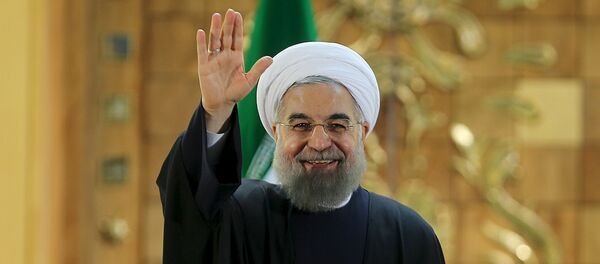 25 January 2016, 14:36 GMT
ROME (Sputnik) – The
€
5.7 billion agreements were signed on Iranian President Hassan Rouhani's visit to Rome, accompanied by six ministers and 120 representatives of Iranian businesses.
The agreements foresee the establishment of the Persian Metallic joint venture, as well as the delivery of metal industry equipment and machinery to Iran.
The Italian and Iranian transport ministers have additionally signed a protocol of intent, creating a framework for the Italian government rail network to become Iran's main partner in developing railroads in the Islamic republic.