Over the weekend, the White House stated its concern over the rising civilian death toll in the Yemen conflict.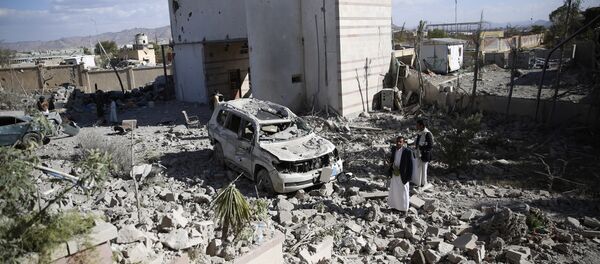 24 January 2016, 01:11 GMT
"We are deeply concerned about recent reports of escalating violence in Yemen and resulting deaths of civilians…" White House National Security Council spokesperson Ned Price said in statement on Saturday.
But while the Obama administration is ostensibly worried about the amount of violence, it also fully supports the Saudi campaign that is creating the chaos. One day after the release of Price's statement, US Secretary of State John Kerry reiterated his full support for Riyadh's actions.
"Let me assure everybody that the relationship between the United States and the GCC nations ([Persian] Gulf Cooperation Council) is one that is built on mutual interest, on mutual defense and I think there is no doubt whatsoever in the minds of the countries that make up the GCC that the United States will stand with them against any external threat," Kerry told reporters.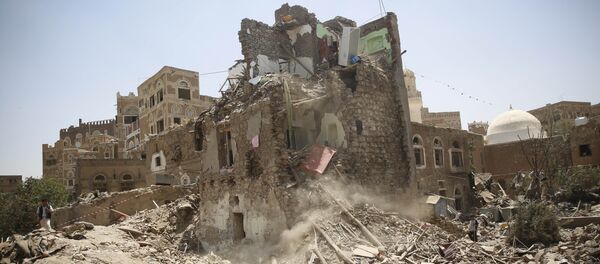 3 November 2015, 20:58 GMT
Kerry claimed that the war was necessary since it is partially aimed at targeting "al-Qaeda operatives." Those motivations are highly suspect, however, given that Riyadh failed to go after al-Qaeda in the Arabian Peninsula (AQAP) during the first nine months of fighting.
In April, the Saudi government also looked the other way as AQAP seized the port city of al Mukalla. By gaining control of the central bank, the terrorist group gained over $17 billion from the city's capture.
In addition, Kerry cited the need to combat Iranian "interference."
"The United States remains concerned about some of the activities that Iran is engaged in other countries," he told reporters.
Riyadh has provided little evidence to suggest that Tehran is providing any assistance to Houthi rebels in Yemen.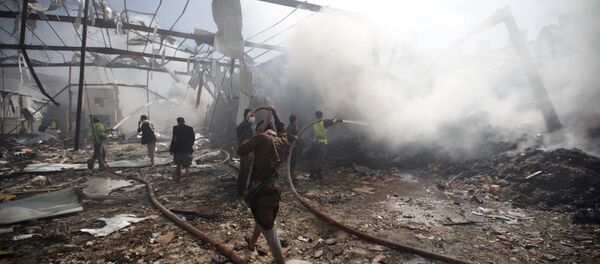 9 January 2016, 04:34 GMT
Riyadh's intervention began last March, and the Saudi naval blockade of Yemen has left approximately 1 million people internally displaced, and as many as 20 million people in need of food, water, and medical supplies.
The United Nations estimates that as many as 2,400 Yemeni civilians have been killed by coalition bombing. Most airstrikes have utilized cluster munitions sold by the United States. Worth an estimated $1.2 billion, this could partially explain Kerry's support, but it also implicates Washington in Yemen's civilian deaths.
"We should be culpable for the crime of killing civilians as well, as we produce and sell the weapons when we know the use they will be put to," retired US Army Major Todd Pierce told Sputnik.
"Our indivisibility with our 'allies' inculpates us in their crimes…"