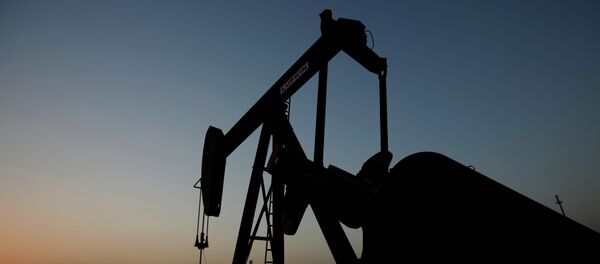 22 January 2016, 21:43 GMT
The commodity has probably hit bottom and will end the year higher, Andurand suggested in an interview with Bloomberg TV.
The price of oil will probably rise to $50 a barrel this year and $70 a barrel in 2017, though investors should expect heightened volatility along the way, he added.
"We are in a world where we see very low prices followed by very high prices," Andurand said in the interview. "I actually think it has bottomed."
The oil trader was the one who correctly predicted the previous slump in oil prices. His hedge fund made 8 percent in 2015 and 38 percent in 2014, chiefly on wagers that oil would fall. As recently as December, he predicted that oil could touch $25 a barrel this quarter.

14 January 2016, 16:33 GMT
The expert however did not elaborate what had made him to change his previous predictions. Back in autumn he claimed that "the market will remain oversupplied in 2016 and 2017" and thought that the prices will remain low, possibly dropping below $30 a barrel, as quoted by British financial magazine MoneyWeek.