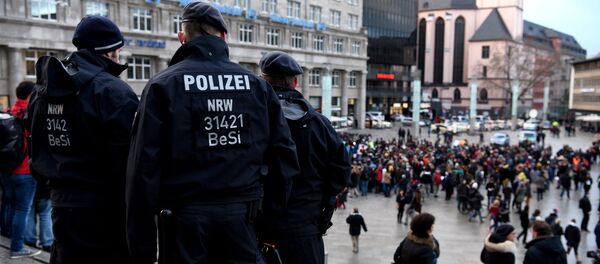 17 January 2016, 07:59 GMT
MOSCOW (Sputnik)
–
The number of violence-oriented extremists grew in 2015 by more than 1,000 people up to more than 11,500, according to the Tagesspiegel newspaper.
German security authorities estimate that the total number of far-right extremists currently stands at over 22,000 people, the media outlet reported.
According to the newspaper, police recorded 12,650 offenses, including 846 violent crimes, from January to November 2015, and those 846 acts of violence mean an increase of 40 percent compared to the government figures for the entire year of 2014.
The terrorist threat increases with social media, including Facebook and Whats App that are "breeding ground" for new and powerful right-wing extremist organizations, German security experts say.
Far-right movements are gaining support in Germany amid rising anti-migrant sentiments as Europe faces its biggest refugee crisis since World War II.