Having gained conditional release from an inconclusive, decade-long trial on charges of crimes against humanity, godfather of modern Serbia's politics Vojislav Šešelj told Sputnik Serbia about his plans for the country's future.
Serbia's current prime minister and president are members of a splinter of Šešelj's Radical Party, which split after Šešel's objections to Serbia's membership of the European Union. While opinion polls show that the party could gain seven percent in the upcoming parliamentary elections, it could gain as much as 20 percent, according to the party's own data.
"I think that Serbia has opened its doors too widely for migrants, and it's already becoming a serious danger. There is also the danger that the EU could demand that we keep 100,000 to 200,000 migrants," Šešelj told Sputnik.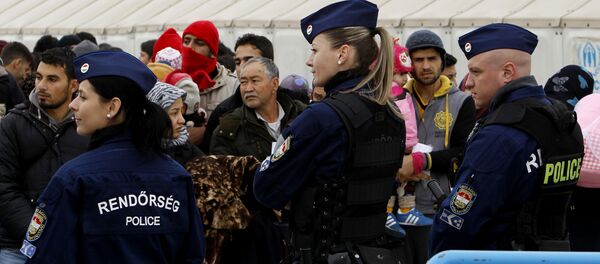 22 January 2016, 17:17 GMT
Šešelj was the ideological architect of Serbia's politics in the 1990s, although his party was in opposition to Slobodan Milosevic's rule between Milosevic's participation in the Bosnian Peace Talks and the upsurge in violence in Kosovo in 1998. Although initially advocating a mono-ethnic, Christian Serbian state taking up most of former Yugoslavia, Šešelj has reportedly reformed his views.
"I have nothing against helping women and children, but there are also many Syrian men, who are capable of fighting. We would return them to [Syrian President Bashar] Assad, so that he would mobilize them to defend their country," Šešelj added.
Commenting on the influx of Iraqi and Afghani refugees going through Serbia, Šešelj said that the United States' desire to install Western-style democracy leads to bloobaths.
"If they really wanted to defend democracy and human rights, they would have started with Saudi Arabia, the most dismal country in the modern world," Šešelj told Sputnik.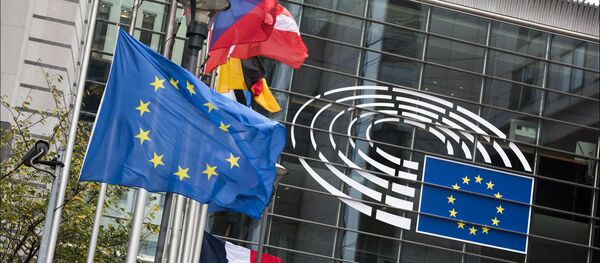 21 January 2016, 12:04 GMT
Election Prospects
Šešelj drew most of his election prospects from his relationship with Prime Minister Aleksandar Vučić, of the splinter Serbian Progressive Party. A former Minister of Information under Slobodan Milosevic, Vučić's difficulties come from his inability to resolve issues in Kosovo because of his pro-EU stance, according to Šešelj.
However, he believes that convincing Vučić to abandon the pro-EU path is still possible.
"Everything is possible. This may not be the most obvious option, but you have to understand that Vučić is currently in a most unenviable position. He realized that he can't enact sanctions against Russia, but the EU is exerting very strong pressure on him. The EU constantly blackmails him because of Kosovo, creating new conditions, but he has already conceded beyond what is appropriate," Šešelj told Sputnik.
For his campaign program, Šešelj said that his party promotes Serbia's economic self-reliance and protection of domestic manufacturers.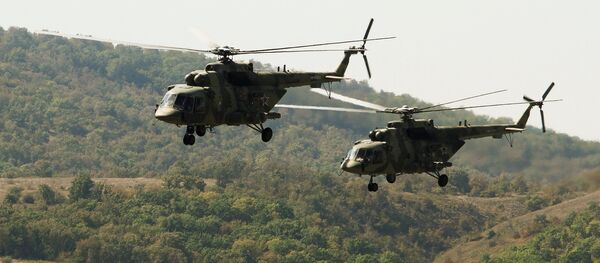 21 January 2016, 08:53 GMT
In terms of foreign policy, he said that he wants Serbia to have an alliance with Russia, apparently similar to the one from 1999, when Serbia's parliament voted to join the Union State of Russia and Belarus on the first day of NATO bombing.
"We would like to rely on Russia, and have a status like Belarus, that is, to be an independent state, firmly tied to Russia politically, economically and militarily," Šešelj told Sputnik.
Asked on what he would do if the trial against him reaches a guilty verdict during his campaign, Šešelj said that he expects it to bolster his campaign.
"We already started the campaign, so this verdict could be a new wind in its sails," Šešelj told Sputnik.
He added that Vučić has vowed not to extradite him, although he is prepared for any outcome.
"Will he change his mind? We will see. I can say one thing. I will not run or hide anywhere. If they come for me, they will have to carry me to the airport, so a spectacle is guaranteed," Šešelj added.
Šešelj's past, as well as his ties with Vučić in the "Greater Serbia" project pursued during the Yugoslav breakup wars could bolster his popularity among voters, who supported Vučić in 2012. In the 2008 split, current Serbian President Tomislav Nikolić and Prime Minister Aleksandar Vučić formed a splinter of the party, which focused on a path toward EU integration.
© Photo : Wikimedia Commons
The borders of "Greater Serbia" as proposed by Šešelj in 1992. Šešelj faces charges for crimes against humanity for his attempts to turn the idea into a reality.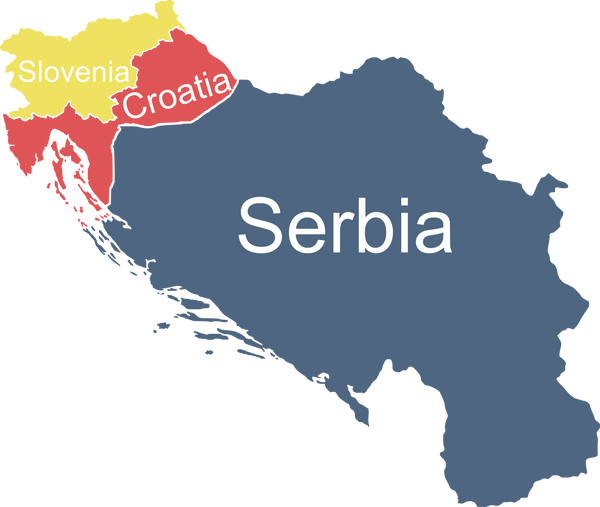 The borders of "Greater Serbia" as proposed by Šešelj in 1992. Šešelj faces charges for crimes against humanity for his attempts to turn the idea into a reality.
© Photo : Wikimedia Commons
War Crimes Trial

Šešelj voluntarily turned himself in to the International Criminal Tribunal for the former Yugoslavia (ICTY) for trial in 2003, but the court has been unable to reach a verdict, finally releasing him in 2014 on health grounds.
"This cannot be normal in principle," Šešelj commented on the lengthy trial, "Even in the US with its Anglo-Saxon court system, which is also used in the Hague, a criminal trial can last more than two years. In my case, the Hague tribunal has sunk in quicksand," Šešelj said.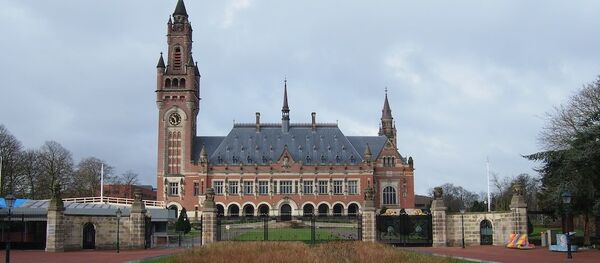 15 January 2016, 15:35 GMT
The trial, which only began in 2006, three years after Šešelj gave himself up, was marred with inconclusive verdicts, as well as sentences against Šešelj for contempt of court, when he leaked the names of key witnesses against him.
Šešelj's release was revoked in January 2015, mere months after he was freed, on grounds that his health condition was exaggerated, and that Šešelj later said that he would never return to the Hague, according to court documents.
He is accused of deportation, murder, torture and other crimes against Bosnian Muslim, Croat and other non-Serb civilians between 1991 and 1993, as part of what the court calls a criminal organization involving top members of the then-Yugoslavian government. The court trying him has been accused of non-impartiality when handing lighter verdicts for similar accusations to non-Serbian perpetrators of crimes against humanity in the conflict.
On August 28, 2013, one of the judges on the tribunal was disqualified for demonstrating "unacceptable appearance of bias in favour of conviction," according to the case information sheet.