WASHINGTON (Sputnik) — The longer it takes representatives from the Syrian government and opposition groups to come together and negotiate some type of political solution, the more advantageous it is for Daesh, former US Assistant Secretary of Defense Lawrence Korb told Sputnik.
"He [President Bashar Assad] can't win, the Syrian opposition can't win… so they have got to come up with some sort of solution to stop the killing so they can all focus on ISIS [Daesh]," Korb told Sputnik on Monday. "Because if they don't, the longer this thing goes on the better it is for ISIS."
UN Special Envoy for Syria Staffan de Mistura announced earlier that the much-anticipated peace talks between representatives from the Syrian government and opposition groups, initially due to start on Monday, would start on Friday, January 29.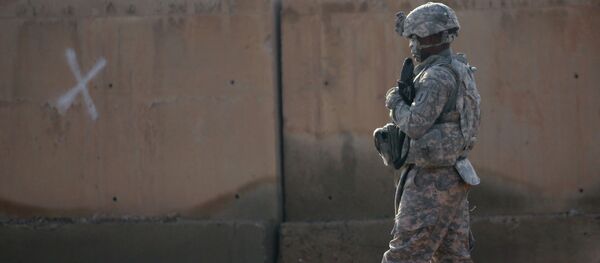 26 January 2016, 00:17 GMT
Korb suggested the main problem is determining who will represent the Syrian opposition in the peace talks with the government of Bashar Assad.
"The Assad [and] Russian position is that just about everybody who's opposed to them is a terrorist," Korb claimed.
US Vice President Joe Biden and Defense Secretary Ashton Carter, Korb suggested, recently mentioned escalating support for the Syrian rebels to send a message to the Assad government and Russia that they cannot dictate the composition of the Syrian opposition's delegation.
Assad is in a better position militarily because of Russian support, Korb argued, but the US-led coalition is not going anywhere. Moreover, Damascus and Moscow need to realize they cannot win and need to accept whomever the Syrian opposition puts forward to negotiate.
"What Carter and Biden are saying is… we [the United States] are not folding either," Korb stated. "So you [Assad] need to talk because, until we do, we cannot focus on ISIS."
On Saturday, Biden said the United States was prepared for a military solution in Syria a day after Carter mentioned that the US military was looking to put more boots on the ground there to either enable or replace local forces. The State Department later clarified that Biden was referring to fighting the Islamic State, also known as or Daesh, which is a designated terror group outlawed in the United States and Russia.