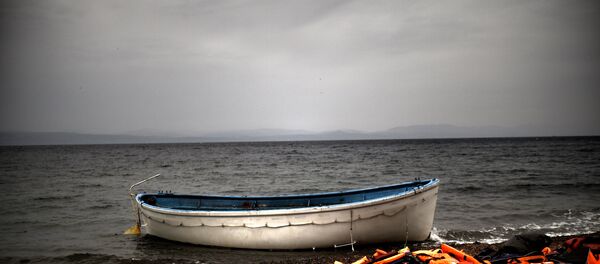 26 January 2016, 14:19 GMT
ATHENS (Sputnik) – Belgium's interior minister has suggested Greece build a camp in Athens to accommodate up to 400,000 migrants, Greece's minister of immigration policy told national media Tuesday.
The EU interior and justice ministers met in Amsterdam on Monday, where they attempted to find institutional solutions to the migrant crisis that saw over a million people arrive in Europe last year.
"The Belgian minister raised the issue of camps for 300,000 to 400,000 migrants in Athens," Ioannis Mouzalas told Greece's Skai TV broadcaster.
Mouzalas said Greece, as a frontline country that receives most of the new arrivals, was prepared to open new registration centers in early March.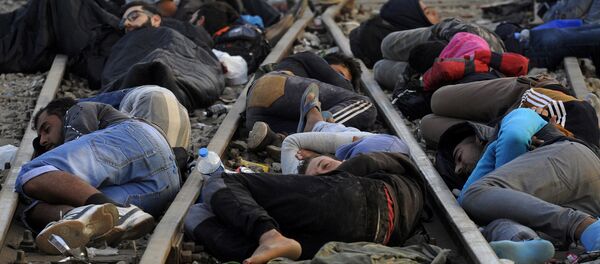 26 January 2016, 14:02 GMT
Austria and Sweden reportedly threatened to
expel Greece from the Schengen passport-free travel zone
if it did not seal its borders.
Germany, Belgium and Denmark were said to have joined the two countries in giving Greece a six-week deadline to cut the number of new arrivals or risk being "quarantined."
Greece's First Deputy Foreign Minister for European Affairs Nikos Ksidakis said earlier that the country had admitted nearly a million migrants since 1990, the equivalent of some 10 percent of its population.