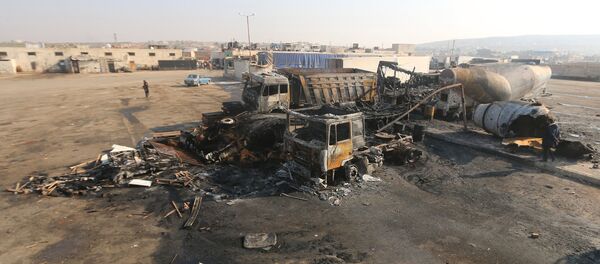 2 December 2015, 11:42 GMT
ATHENS (Sputnik) — Greek Defense Minister Panos Kammenos said Tuesday that Turkey was a major conduit for terrorist oil and money flows to and from Syria hampering international efforts to fight effectively the Islamic State threat.
"The truth is that the bulk of oil coming from Islamic State terrorists passes through Turkey while most of terrorism financing flows go through Turkey as well," Kammenos told reporters after meeting his Israeli counterpart, Moshe Yaalon, in Athens.
"It would be great if Turkey changes its attitude, refuses to cooperate with terrorists, and avoids actions that cause trouble in the region…," the Greek minister stressed.