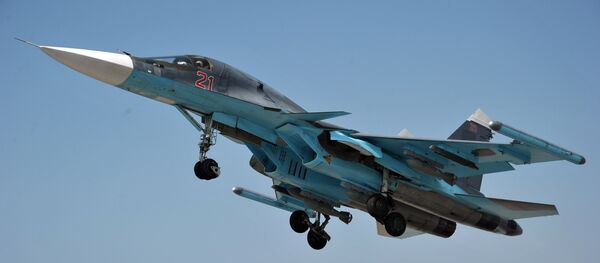 7 December 2015, 18:41 GMT
MOSCOW (Sputnik)
–
Indonesia's defense minister plans to visit Russia in April to continue discussions on the procurement of Russian Su-35 Flanker-E superiority fighters, Indonesian Ambassador to Russia Djauhari Oratmangun said Tuesday.
"The negotiations are ongoing. The Minister of Defense wants to visit Russia in April to continue the discussions," Oratmangun told RIA Novosti.
Indonesian Defense Minister Ryamizard Ryacudu announced Jakarta's intention to purchase the Su-35s to replace the country's aging fleet of US-made Northrop F-5 Tiger II fighters, in September.
A joint military-technical cooperation commission held discussions late in November in the Indonesian capital.
The director for international cooperation at the Indonesian Defense Ministry told RIA Novosti at the time that Indonesian law required that at least 35 percent of the procured technology be transferred to the country when entering into contracts for the purchase of foreign weaponry.