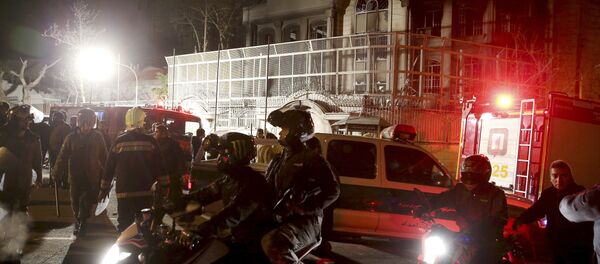 26 January 2016, 15:49 GMT
On Monday Italian oil and gas engineering contractor Saipem and the National Iranian Gas Company (NIGC) signed a memorandum of understanding to cooperate on major oil and gas projects in Iran.
The two companies came to the agreement during the course of Iranian President Hassan Rouhani's visit to Italy, and signed the memorandum in the presence of Rouhani and Italian Prime Minister Matteo Renzi.
Rouhani was accompanied on the trip, the first state visit by an Iranian president to Italy since 1999, by a delegation of Iranian business representatives, and energy expert Omid Shokri Kalehsar told Sputnik Persian that the reviving of business relations is a sign of things to come.
"A group of large European oil and gas companies, which lost their position on the Iranian market due to sanctions, mobilized and got the opportunity to return and make investments in Iran's energy industry," said Kalehsar, an Iranian energy analyst at Yalova University in Turkey.
"I particularly want to point out that for the first time, Iran's private sector was given the chance to present itself to foreign partners; during Rouhani's visit he was accompanied by Iranian businessmen, entrepreneurs and representatives of the energy sector." 
On Monday NIGC and Saipem, which is controlled by Italian multinational oil and gas company Eni, agreed potential cooperation in revamping and upgrading Iran's Pars Shiraz and Tabriz refineries.
On Tuesday, NIGC and Saipem signed another MoU which foresees Saipem's cooperation in a $5 billion project to build and lay 1800km of pipelines for NIGC.
"This project was discussed earlier, but it couldn't get started because of sanctions," Kalehsar explained.
"In any case, its realization is a long term project which will take at least five to eight years."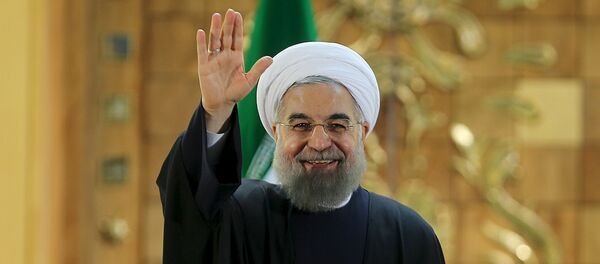 25 January 2016, 14:36 GMT
While delivering gas to Europe is a longer-term aim that would require the construction of a pipeline through Turkey from the South Pars gas field in the Persian Gulf, Kalehsar said that work has started immediately on delivering gas Iran's neighbors in the region, such as Pakistan, Oman and Iraq.
"In order for Iran to find dependable partners in the gas sphere, specifically potential buyers, the Islamic Republic really needs to build and lay a gas pipeline, and in the current circumstances, needs to find foreign investors for these projects," Kalehsar explained.